I love San Francisco Giants baseball and I love this man. For all the shit Giants fairweather fans give him, the man is nails, solid as a rock and as far as I'm concerned, has been a complete gentleman when I have met him. The guy has had 79 saves in the past two years. Yeah, he kicks ass and now I'm a bullpen girl.
I mean hello, look at this proof right here. Is he not hot? God, I miss his soul patch. (Yes my RDJ friends, he smelled really good that night and yes, this was me two years ago.)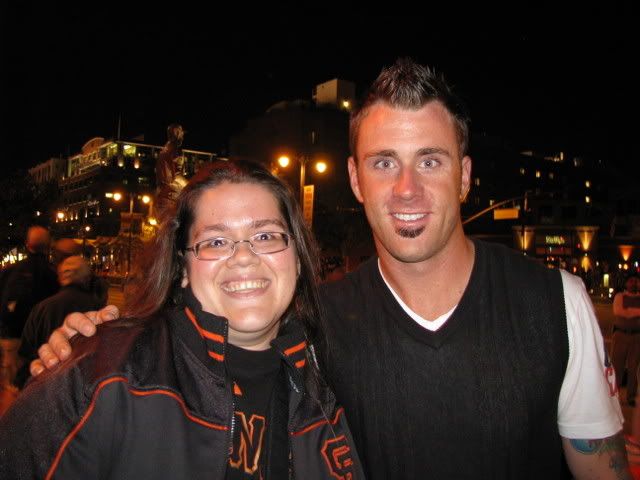 So Happy Birthday Brian Wilson! And here's to an All-Star year!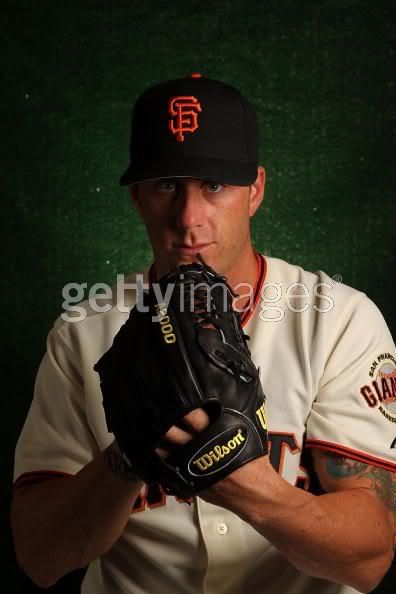 28 years young.
I hope he does another signing this year because I'm so there. So there.
Season needs to start now, dammit.